Agile Portfolio Management Definition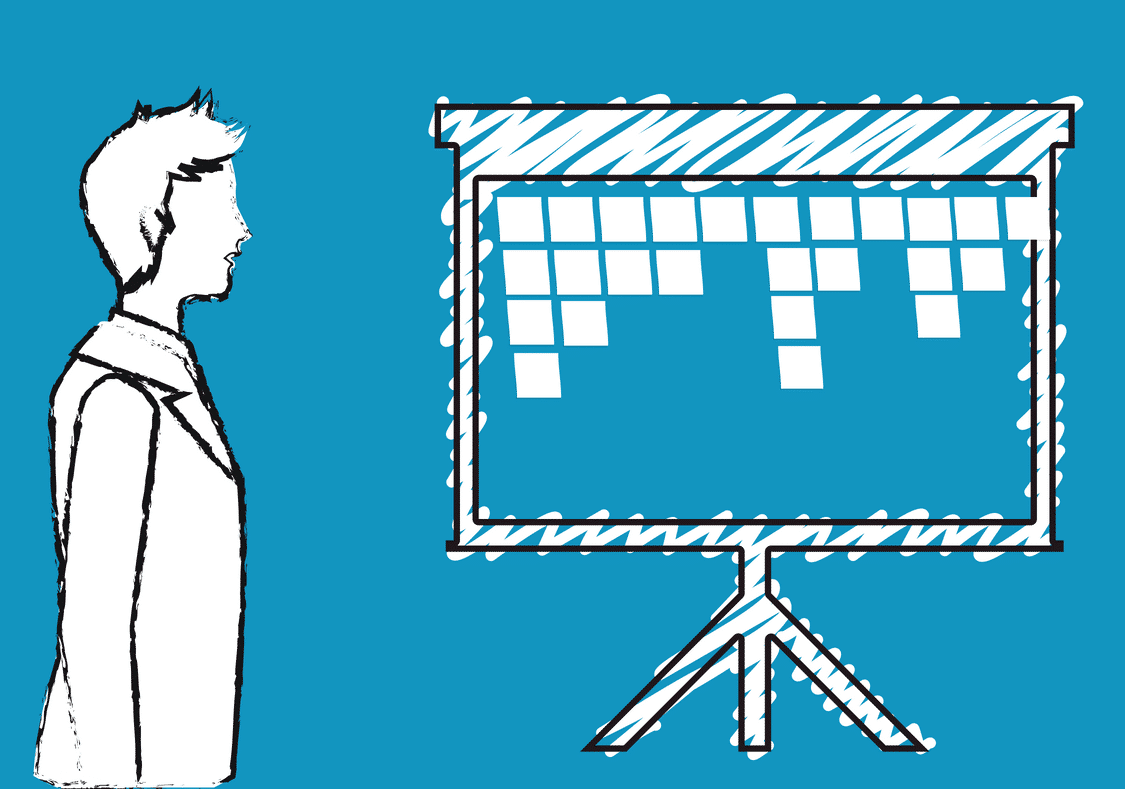 It's interesting that a lot of IT projects are considered as failures even though the development teams were able to submit the output on time and within budget. As it turns out, these projects were not considered as successes since they didn't meet the demands or standards of the stakeholders. There was also minimal coordination between the project team and the investors.
Of course, IT and project development teams can only manage so much, especially if the client is confused as to what they want or what they expect from their investment. Luckily, the agile method does away with most of these problems, making it easier to manage and close projects on a high note.
What is Agile Portfolio Management?
Agile is a mindset and several of its methods are often used for software development.
Agile portfolio management deals with how an organisation identifies, prioritises, organises and manages different products. This is done in a streamlined way to optimise the development of value in a manner that's sustainable in the long run.
https://www.youtube.com/watch?v=fcXvx8FH8Vw
What are the Key Principles of Agile Portfolio Management?
An agile manager needs to have the proper mindset to successfully manage an agile portfolio. The agile outlook has been outlined and discussed in the Principles of Lean Software Development and Disciplined Age Manifesto.
Here are some of the key principles you need to understand when it comes to agile portfolio management:
Simple and Streamlined is the Way to Go: Portfolio managers know that agile activities and projects have to be kept streamlined. Bear in mind that the end goal here is to make the right decisions when it comes to projects and to provide the right guidance to project team members. Therefore, there's no need for generating and reviewing extensive documentation.

Put More Emphasis on Value Instead of Cost: Any portfolio manager worth their salt knows that the value of a project will create is more important than the price tag attached to it. Putting more emphasis and focus on value will help the manager come up with ways on how to enhance the business' current and future endeavours. Plus, any positive changes in this area will only serve to extend the team's capacity to develop more value for consumers.

Lessen the Cost of Delay (CoD): A good strategy is to optimise the stakeholder's value by developing functionalities that will provide the company with the most revenue or worth in the shortest possible time. For instance, if a functionality is delayed by half a year and it's estimated to generate about $10 million in annual revenue, then the company will lose $5 million due to Cost of Delay.
This can be avoided under a good portfolio manager since they will consider factors like the cost of developing a solution, the CoD from not pursuing or starting said solution, and the revenue or savings cost when they evaluate and assess the worth of the proposed solution.
Stable Teams are Better Options to Project Teams: There's more to agile portfolio management than coordinating with and managing different teams. The agile method understands that the team's responsibility and initiative don't stop just because a project ends. Clients will expect and demand changes, and the team will be expected to design and release another solution. Because of this, it's better to have long-standing stable teams – which has members that have evolved and sharpened their skills through various projects – than teams who work only on short-term projects. Aside from the former having numerous advantages over the latter, it has been proven that there's a boost in productivity when a company gives the project to a stable team instead of pulling people from different departments to create a new team.

Remember That Diversity Empowers: A lot of companies now understand that diversity empowers. In every new project, the team member will encounter a unique situation that will change over time. Therefore, teams should be given the freedom to group themselves and change their methods in relation to the circumstances.
An agile frame of mind focuses on providing, and contrasting and comparing, different methodologies and techniques. This means that managers should also be adaptable and have various ways of managing each team and handling each project. And while every team deals with projects in their unique way, managers still have to monitor and guide them, which is why flexibility is a must.
What are the Factors to Consider in Portfolio Management?
There are a number of key factors to think about in the agile portfolio management process.
Identify Upcoming Value: The portfolio manager and his/her team are mandated to identify what new products to design and build, as well as come up with new features and ideas. The team accomplishes this by monitoring the relevant business niche and the competitors, securing feedback from clients and anticipating what their customers might need in the future.  

Look for Potential Endeavors: The management team will look for and try to understand the merits of potential projects. The team can start a case study, run a focus group, study return on investment or analyse a product's market potential.

Prioritize Possible Projects: Companies often have to prioritise possible projects because of budget constraints. They then invest in projects that have the highest potential. To do this, the team has to consider factors like product value, business risk and deadlines.

Start on the Endeavors: New features or products have to be designed and built by the project team. Depending on the kind of product and its uniqueness, the company might have to start with an exploratory or lean startup approach. This means the product's market potential has to be validated first via numerous experiments.

Fund the Project: Every future project will need funding. This includes the initial budget for teams created for the project's inception, the development efforts and the funding for ongoing Construction and Transition as well as the launch and implementation of the project. The funding will require regular and responsible monitoring to make sure that the money is used properly.  

Plan IT Capacities: The portfolio manager also has to plan and manage the resources of the different department. This includes the budget and personnel. In short, the manager has to ensure that the company's employees have proper skill and are available at the proper time.

Manage Vendors: Vendor or supplier management is a vital component of agile portfolio management. This means the portfolio team is tasked to procure or award contracts, narrow down and identify possible vendors, oversee ongoing projects and end a contract.

Manage Portfolio: There should also be someone tasked to manage the whole portfolio. This includes all current development projects as well as upcoming operational solutions.
In Conclusion
Agile portfolio management makes certain that a business can supply their clients with the value they deserve for their investment. A responsible portfolio manager or team knows and embodies the principles of the agile method while also taking into account the factors essential to the success of the company's projects.
ORGANISATIONAL MASTERY SCORECARD
We have developed a free assessment in the form of a Scorecard to help you establish which areas of business you need to focus on to achieve your particular Organisational Mastery.
Take The Test
If you liked this article, feel free to visit my company Products and Services pages.
We provide Team Coaching, Agile Training, and Agile Consulting, OKR Training, OKR Consulting, Innovation Training and Innovation Consulting.
With my team, I built 5 main products: High Performing Teams, Scrum Team Coach, Scrum Master Mentoring, Organisational Mastery and the External Business Accelerator.